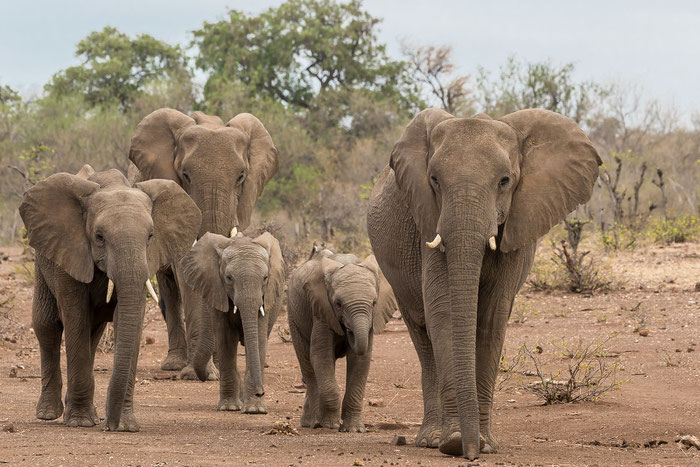 Botswana has benefited from its independence since 1966.
Since the discovery of diamonds in 1967, Botswana has grown faster Africa's economy and one of the highest rates of economic growth of any countries. Botswana is the world's largest producer of gem-quality diamonds. With the help of this economic growth, stability came politics.
Botswana is about the size of France, but with a population of only one 1.5 million people. In other words, there is much less conflict between wildlife, which is a major problem in many African countries. The northern part of the country, which admits most of the wilderness areas and, therefore, the safari industry is sparsely populated.
Maintaining a "low volume and high-quality" approach to tourism ensures a impact on the nation's parks and wildlife. This feeling of freedom and space, adds a lot to the visitor experience.
According to scientists, the waters of the Okavango Delta are allowed all the inland waters. The permanent waters of the Delta and others help maintain a wide variety of nature, birds and animals.
Botswana is home to the Okavango Delta, Moremi Nature Reserve, Chobe National Park, the Kalahari Desert, but even more so.
Botswana is easily accessible from South Africa, Namibia, Zambia and Zimbabwe.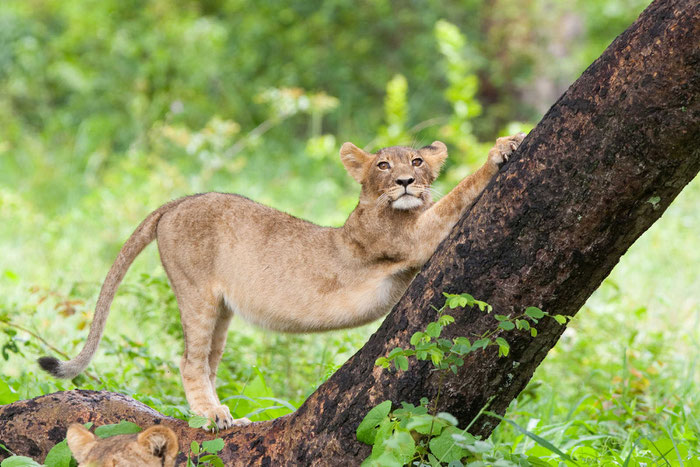 Today, I have the crazy desire to share my love for this fabulous country of Botswana and especially for Chobe National Park and its safaris in 4x4, on foot or by boat. A must-see.
Before discovering the Chobe, I introduce you to Botswana, which means "Tswana Country" of the name of the main ethnic group. Countries of southern Africa, without access to the sea, Botswana is surrounded by South Africa to the south and southeast, Namibia to the west, Zambia to the north and Zimbabwe to the northeast. Its capital, Gaborone, is a charming quiet city in the southeast of the country.
And now, dear adventurer, I'll take you on safari to Chobe National Park, an ideal destination to get away from the offbeat tracks!
Located at the northern tip of Botswana, Chobe National Park marks the border with Namibia. Established in 1960, the third largest park in the country, with 11,700 km2 of constant water supply from the Chobe River, near the Okavango Delta, this environment allows it to host large concentrations of wildlife. Your dream safaris are among the best in the world!
By itself, Chobe National Park concentrates the entire magical world of Botswana.
Its main artery: the Chobe River
It is bordered to the north by the Chobe River, whose banks are partially devastated by herds of elephants who come to bathe there in the south, the much drier Savuti Nature Reserve offers a completely different biotype.
Chobe's animals
During the day, the river is home to many hippos and crocodiles, not to mention the herds of Botswana elephants who come for bathe there. In the dry season, some pachyderms migrate from Zimbabwe and Zambia. Giraffes, zebras, lions and leopards are not far away, refugees in the surrounding forests, excellent photos guaranteed!
Chobe's flora.
Chobe National Park consists of a savannah of mopane shrubs, acacias and Kalahari apple trees, riverside forests and large reed-covered marshes.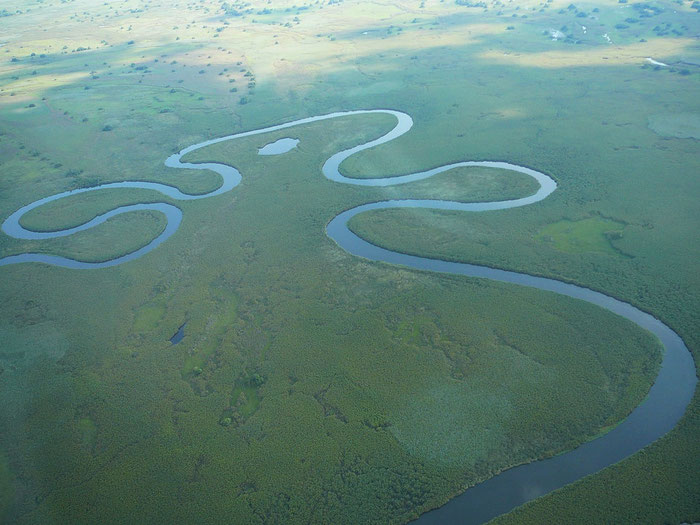 Safari, safari and still safari!
Most lodges and campsites are located along the river and offer high-quality safaris.
I advise you to do the morning safari in 4 x 4 accompanied by a ranger who can answer all your questions about the fauna and flora so rich in the Chobe.
In the afternoon, opt for a boat safari, meet Botswana elephants who bathe and drink, hippos preparing to graze at night, and crowds of other animals coming to drink. on the banks, and to end in apotheosis, the spectacular sunset!
Safaris are 4 x 4 on trails along the river, by boat or for the little ones aboard airplanes.
Do you want an exceptional and unique Africa safari trip? There are many options available for you, step by step, according to your wishes and your budget. Most of South African tour operators partnered with agency based in Cape Town that has specialized in destinations in Southern Africa for more than 12 years, including tailor-made trips to Botswana.
Here are some of the best Africa safari holidays packages – for every budget and every wildlife experience. 
Kenya in a nutshell
A 10-night Kenyan safari with three nights at Elsa's Kopje, two nights at Lewa Wilderness Camp and three nights at Elephant Pepper Camp in the Mara costs from A$10,835. Safari Consultants (017 8788 8590; safari-consultants.com).
Malaria-free South Africa 
A combination of three nights at Kwandwe Ecca Lodge and three at Marataba Bush Camp  would make a great introduction to the safari life.Prices for this tailor-made six-night safari are from A$10,635 with Cox & Kings (020 3642 0861; coxandkings.co.uk).   
Ultimate Africa Safari
A 3 weeks ultimate Africa safari experiences through South Africa, Botswana & Zimbabwe would give the infinite vistas of startlingly beautiful natural scenery.Prices for this tailor-made safari are from A$9,999 with Inspiring Vacations (0800 011 9626; inspiringvacations.com).  
Kruger to the Cape
Trafalgar's South African Adventure is a 14-day exploration that begins in the Kruger National Park, tracking the Big Five and other endangered species, and finishes in Cape Tow. Prices from A$10,495 per person, excluding flights (0800 533 5617; trafalgar.com).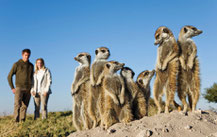 Kenya trips are a dream for wildlife lovers. Home to the Masai Mara and countless species of wildlife, it's perhaps the world's most iconic Safari Holiday destination.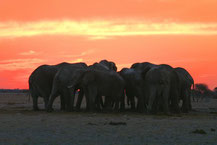 For this is a country that boasts Kilimanjaro, the Serengeti, the Ngorongoro Crater and Zanzibar, to say nothing of Mikumi Reserve, the Usambara Mountains and Mt Meru, is a country to be recognised both in terms of wildlife and beauty.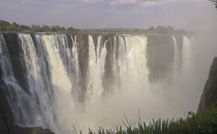 Zambia is a large country, filled with diverse wildlife and dramatic scenery, and it's one of the finest providers of safari holidays in the world. Zambia tours are focused around South Luangwa, the mighty Victoria Falls and the Lower Zambezi.